Do you want the very best Italian quality and craftsmanship? Then Baueda is for you!
Welcome to our online shop and catalog where you'll find all our products directly from the developer and manufacturer of the highest quality tabletop wargame accessories and miniatures! Make sure to check out this page often for the latest news, as we are constantly expanding all our ranges!
Even better, to keep always up to date, come see us on Facebook and just click "like"!
Most important of all anyway, please be warned that ALL our products are not toys and are not intended for children of any age!

Can't find what are you looking for? Try to search for it here:

still can't find it? drop us a line!
Our ranges so far:
(click on each range logo below for the full product lists!):
---
1-48TACTIC

FUN & REALISTIC
ACTION-PACKED 1/2-HOUR GAMES!
The most innovative and exciting WWII skirmish game in town!
---
| | |
| --- | --- |
| 15mm Historical figures | |
| | Want Vikings? Romans? Normans? Always been looking for incendiary pigs? You've come to the right place! |
---
---
---



You have the army, now finally you can get a
great looking camp for it!
---
| | |
| --- | --- |
| Modular 15mm ancient fortifications | |
| | Using this modular system you can create field fortifications, impregnable stronghold and even entire walled cities for a large variety of ancient armies! |
---
---
Our ranges are also available from a number of resellers (Shops & Distributors) worldwide.
Support your local wargame shop,
find your nearest BAUEDA Retailer here!
---
QUICK LINKS:
How to order
Shipping and Delivery Information
Return policy
Privacy policy
Contact us
Wish list
FAQ
Facebook
---
Do you like 1:72 plastic soldiers? Don't miss
plastikornar
then!
15mm RED COPPER MINIATURES available NOW!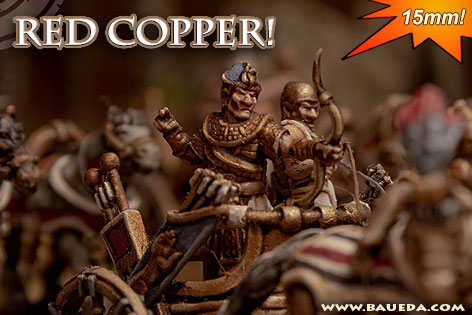 28mm jerrycans stack: this model is based on the allies fuel dumps used in Western Europe from 1944 and is just perfect as an objective marker!


Alea iacta est! Check out our fabulous new 15mm Late Republican Roman range! The conquest of Gaul, the invasion of Britain, the Civil War, Spartacus revolt! Caesar, Anthony, Pompey, Crassus, Sertorius: a well researched, high quality and comprehensive range for the most exciting period of Roman history!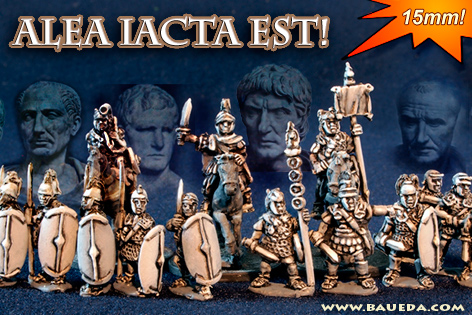 ***

Our ever-growing selection of logistic now include four brand new codes of exquisitely crafted 15mm camp figures and accessories, perfect for any army from Ancient Classical times to the late Middle Ages!





***

Five new style of trees have been added to the selection!!! In the Ready to Play area you will find all sorts of hand assembled and hand painted high quality models ready for your gaming tables!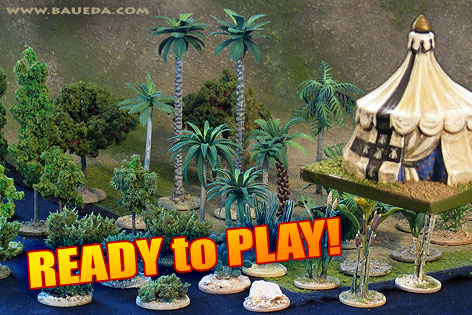 ***

60mm round scenic bases just perfect to play 1-48TACTIC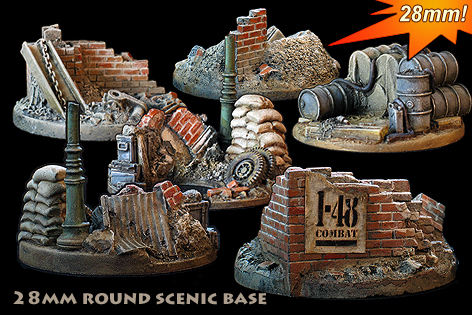 ***